FAQ
Here are a few of our frequent questions and answers we receive:
Q. What is the cost of a carriage rental?
A.    Each rental service depends on what type of horse carriage you want, how many hours and what location you want to travel through.
Q. Do we take credit cards?
A.    Yes we take credit cards and you can also use Paypal to make your payment. Many of our customers like to make an appointment to come by in person to see our horses and carriages; you can also pay your deposit by cash or check at that time.
Q. What is your reservation policy?
A.    All reservations are on a first-come, first-served basis by the order in which they arrive and inquire.
Q. How many passengers will your carriages accommodate?
A.    This information is listed on each individual carriage page on this website.
Q. Do you have wedding packages?
A.    Each package is tailored depending on your needs, venues and distance. Please call Karen @ (909) 238-8411 to get answers to all your wedding questions.
Q. What if there is rain?
A.    We do not cancel for rain. We offer clear rain covers that go over our cinderella carriages.
Q. What if I need to cancel after I've paid my deposit to save the date?
A.    No refunds, but in case of cancellation, other arrangements can be made upon agreement of both parties.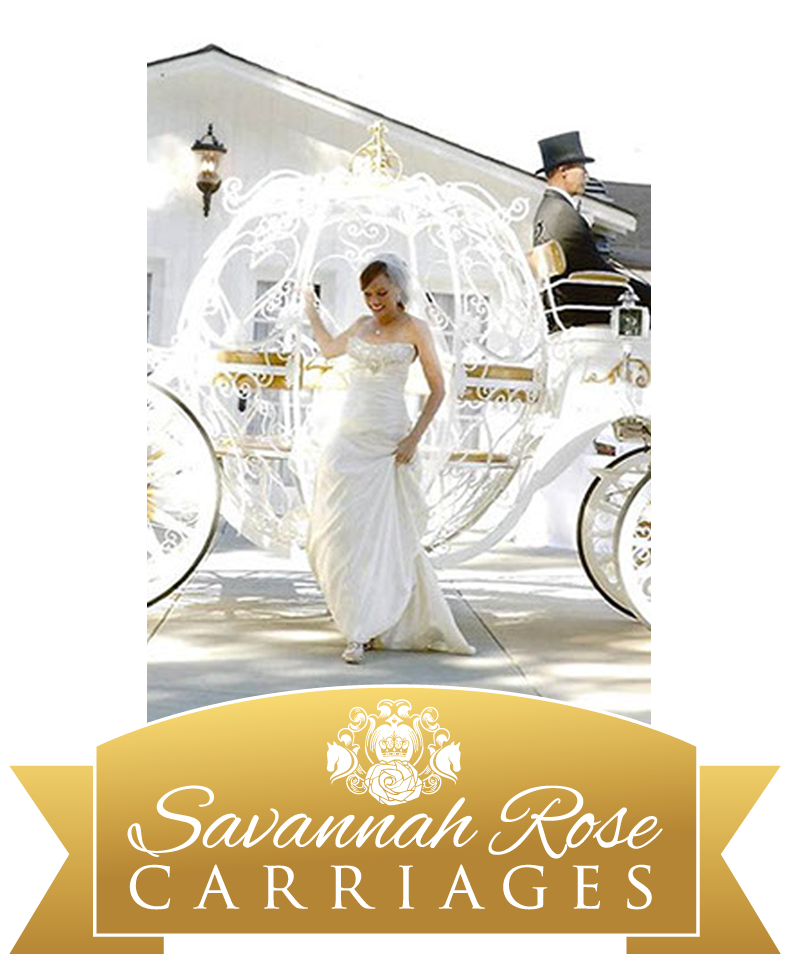 Pricing & Reservations
Reservations are subject to availability of both horses and carriages. Book early to secure a date and plan your special day.