Raves & Reviews
Savannah Rose Carriages is dedicated to delivering our clients high quality, personalized customer service. We strive to meet your event needs, and to make your special day and carriage ride an enjoyable one. We would greatly appreciate your feedback!
We need your 5 STAR reviews… and would love to hear your story.
Step 1: Please see the links below to leave us a review on your favorite social media site: Google, Yelp or Facebook.

Step 2: To be added to our future events guest list, connect to us on Facebook.  We love to stay in touch with our clients and business partners and we would like to keep you in our event invitation database!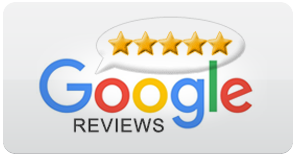 We'd really love to get your 5 STAR REVIEW! We'd also really enjoy hearing about your experience on Google! (Gmail account required))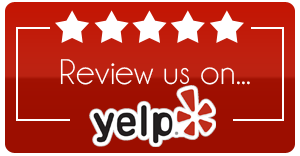 We're really in need of your glowing 5 STAR reviews! We'd also love to see your favorite photos from your special carriage ride on Yelp!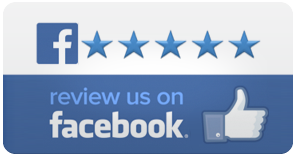 We greatly appreciate your "likes", reviews, event photo shares and tags on Facebook! #savannahrosecarriages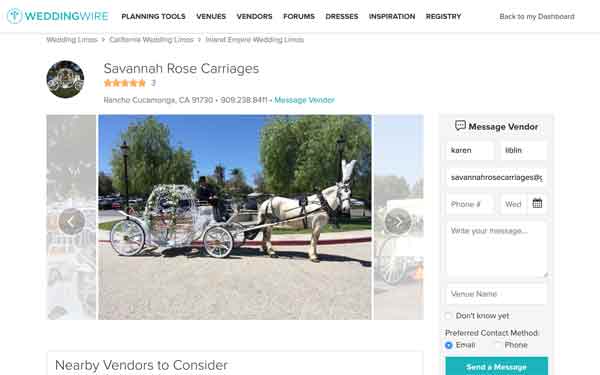 <script src='//www.weddingwire.com/assets/vendor/widgets/ww-rated-2013.js' type='application/javascript'></script><div id='ww-widget-wwrated-2013'><a class="ww-top" target="_blank" title="Weddings, Wedding, Wedding Venues" href="https://www.weddingwire.com"></a><a class="ww-bottom" target="_blank" title="Savannah Rose Carriages Reviews, Inland Empire Transportation" href="https://www.weddingwire.com/reviews/savannah-rose-carriages-rancho-cucamonga/705fcf56f046b3e6.html"></a></div><script> WeddingWire.ensureInit(function() {WeddingWire.createWWRated2013({"vendorId":"705fcf56f046b3e6" }); });</script>
<script src='//www.weddingwire.com/assets/vendor/widgets/my-reviews.js' type='application/javascript'></script><!-- [et_pb_line_break_holder] --><div class='ww-reset ww-reviews-widget' id='ww-widget-reviews'><!-- [et_pb_line_break_holder] --><div class='ww-reviews-placeholder'><!-- [et_pb_line_break_holder] -->Read all of our wedding reviews on our<!-- [et_pb_line_break_holder] --><a target="_blank" href="https://www.weddingwire.com/biz/savannah-rose-carriages-rancho-cucamonga/705fcf56f046b3e6.html">Savannah Rose Carriages</a><!-- [et_pb_line_break_holder] -->Storefront at<!-- [et_pb_line_break_holder] --><a alt="WeddingWire" href="https://www.weddingwire.com"><img src="//www.weddingwire.com/assets/widgets/logo/WWlogo-83x19.gif" alt="Wwlogo 83x19" /><!-- [et_pb_line_break_holder] --></a></div><!-- [et_pb_line_break_holder] --></div><!-- [et_pb_line_break_holder] --><script><!-- [et_pb_line_break_holder] --> WeddingWire.createReview({"vendorId":"705fcf56f046b3e6", "id":"ww-widget-reviews" });<!-- [et_pb_line_break_holder] --></script><!-- [et_pb_line_break_holder] -->