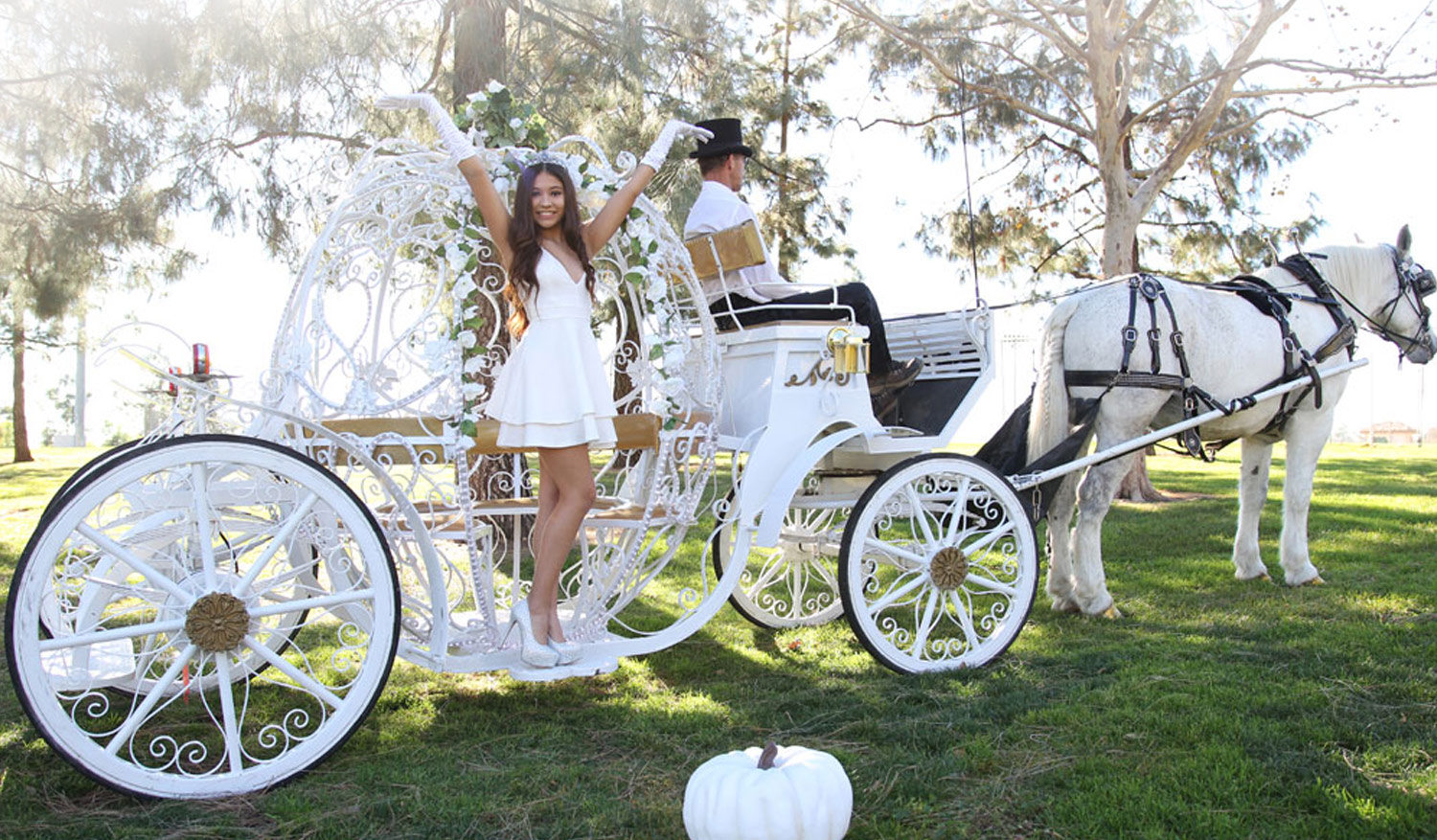 We invite you to come with us on the most enchanting ride of a life time, this carriage is truly a fairytale come true.This is our beautiful Cinderella carriage designed and built by us. The Cinderella Carriage is adorned in LED lights for your evening events. The detail of hearts on this carriage including the wheels is absolutely stunning. It is the perfect touch to compliment any wedding or special event.
Pricing & Reservations
Reservations are subject to availability of both horses and carriages. Book early to secure a date and plan your special day.